Keep all information together
With Expense Manager the expenses have all necessary information to keep, all together.
The new expense form gives you the opportunity to create a simple item with a simple click filling the basic fields such as name, amount, category date and account.
In order to fill more fields for the item, clicking more options, the form expands itself to show you all its possibilities.
The information you can attach to an expense is:
Amount
Tax
Tax deductable
Name
Date
Category
Account
VAT ID
External Reference
Description
Long description
Attachment (pdf, jpg, png...)
Recurrent information including period, next recurrency date and end recurrency date.
Moreover, when the expense is created, the system calculates all the relevant information about de tax.
For example, consider an item of an amount of 100 and a tax of 20%. These are the fields we enter when creating a new item.
The information that the system will store is:
Base: 83,33
Tax: 20%
Value tax: 16,66
Total amount: 100
Note that there are two ways to calculate the taxes explained in detail in the Taxes section.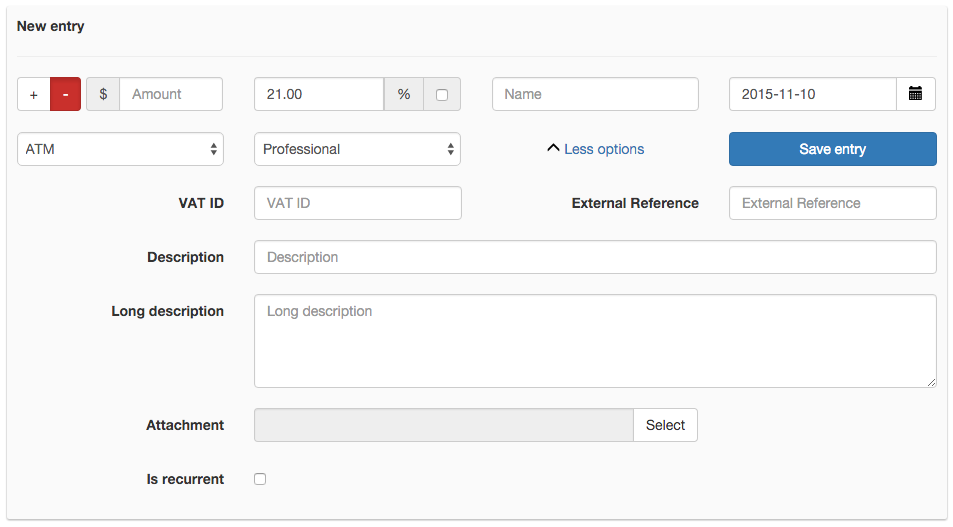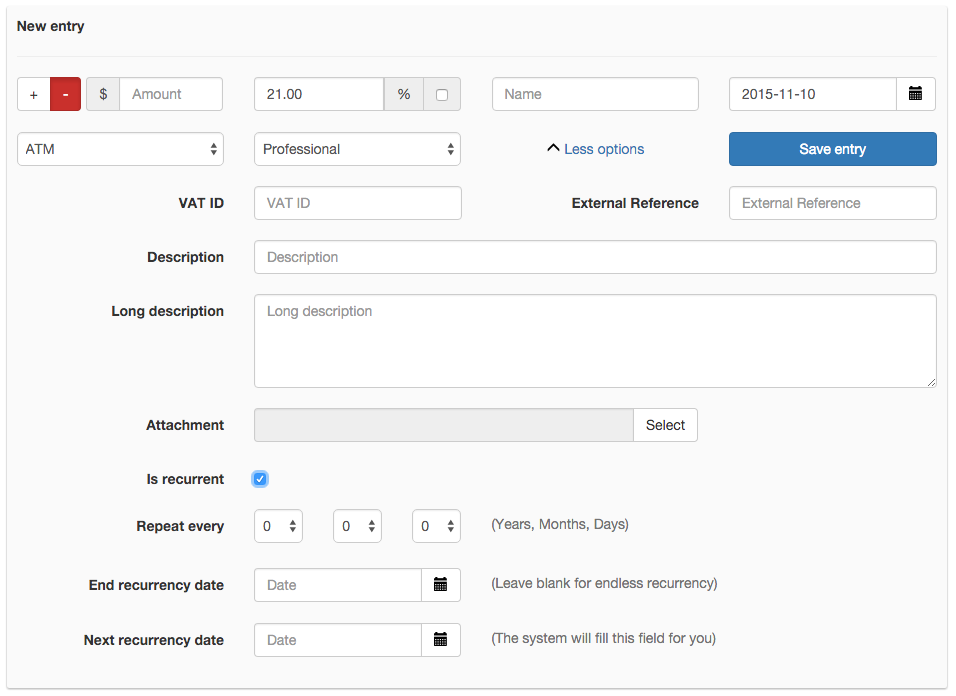 Now, when the expense is created, by clicking on the details icon of an expense of the list, you can view its details in a beautiful modal window: